(1) Create an Account.
If you've already created an account, then you can login here. Otherwise, you'll need to register here.
(2) Add your Students.
Once you've created an account, you can list which students you are responsible for. You can change your students information at any time (like when the school year ends).
View or change your student(s) information by visiting the Manage Students page.
(3) View the Lunch Calendar.
To order your school lunches, visit the Lunch Calendar.
Select which meal (and which size) to add to your cart.

(4) Select Lunches for each Student.
To add a lunch for a particular day, you simply select any meal option for that day. In addition, you'll be able to select which meal size you would prefer (Regular or Big). To remove a meal from your cart, simply click "REMOVE MEAL" on that day.
You can switch between all of your students while you are selecting lunches.
Please Note: You must order a meal in order to qualify for a $2.00 Frozen Yogurt. Frozen Yogurt can also be purchased the day of, without ordering a full meal, for $5.00 cash at the time of purchase.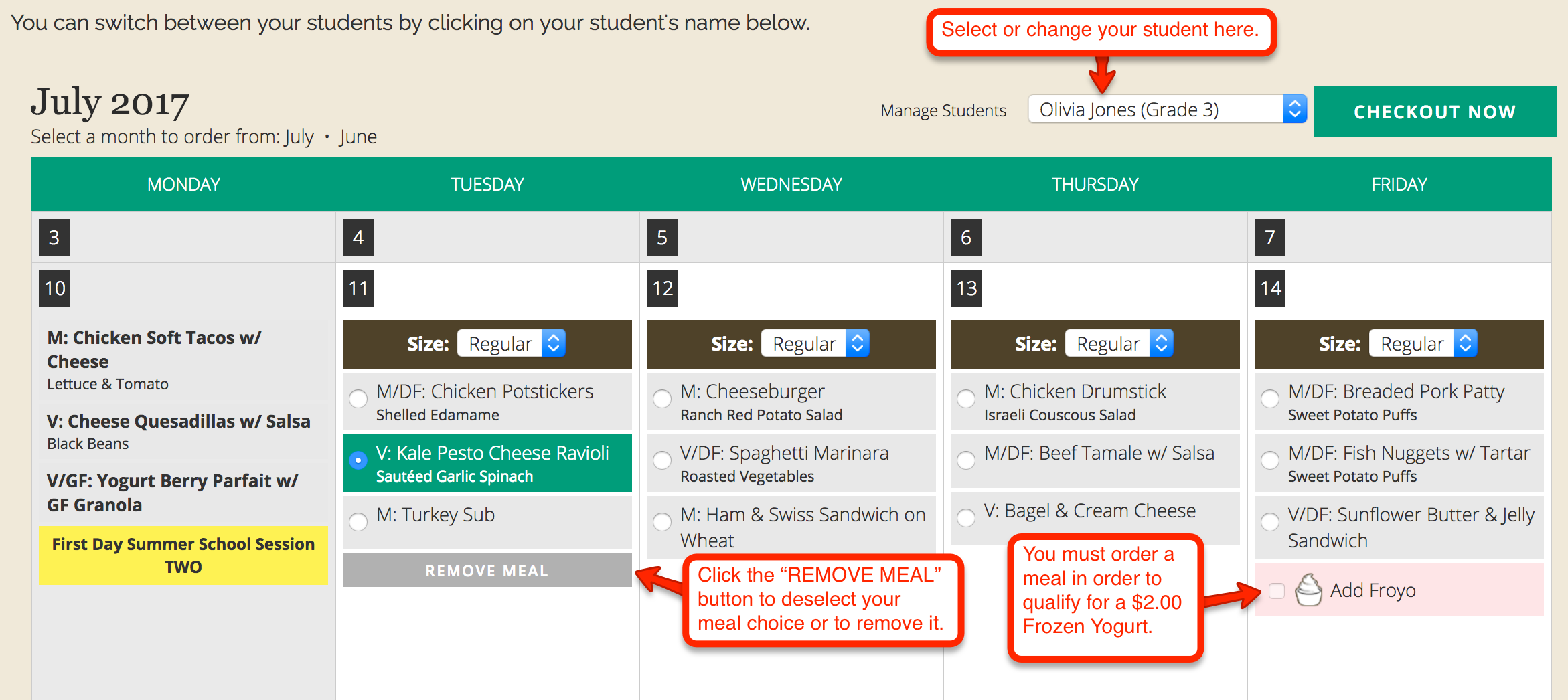 (5) Click the "Checkout Now" button to see the items in your cart.
(6) Review your selections and press the "Checkout" button to purchase the order.
(7) Click "Pay With Card" to enter your credit card info.
(8) Enter your credit card number, expiration date, and CVC number. And click the "Pay" button to complete your purchase.
When your purchase is finalized, you will receive an email with a list of your purchases and total amount billed.